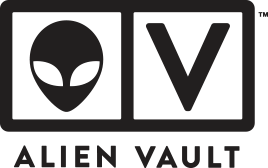 PKF Avant Edge is now a channel partner for AlienVault in Malaysia.
Over the course of 5 years since we started in 2010, we have resisted the urge to go into becoming a partner for a particular vendor. We've had a number of security companies calling us, and asking us if we wanted to bring in their products, given our incision into the market, especially in BFSI. But most of these products were either heavily priced or just wasn't right for the sort of customers we know we have.
We also did not want to compromise our audit and assessment integrity by carrying too many third party technologies, as we will end up giving recommendations that suit the margins we are getting on each box.
So from the onset, our vision is to give independent advisory, and if there is a great product that comes along, worth recommending, we would do that.
Well – we have been evaluating Alien Vault for a few months now, and about a month ago, we contacted the channel director in the region and asked if he was interested in getting together for a chat. Our philosophies meet. We need to get good products out there that suit our customers – not that suit our margins. Because Avant Edge's main business is in compliance management and advisory, we don't have too much stake in pushing Alien Vault down our customer's collective throats. We are willing to give a demo, or a trial, and if it suits, it suits. If not, let's move on. Unlike traditional SIs who build consultancy surrounding the technology products, we build products surrounding our consulting services. A slight difference is there.
So over the next few articles, aside from our usual foray into PCI and PDPA, expect a little more on our experience in AlienVault. We believe in hands on experience, so we've already set up a trial box in our labs and we are going to walk through the technical details in this blog.
Stay tuned! If you need more information, contact us at alienvault@pkfmalaysia.com. Yes. We started a new mail group for this!