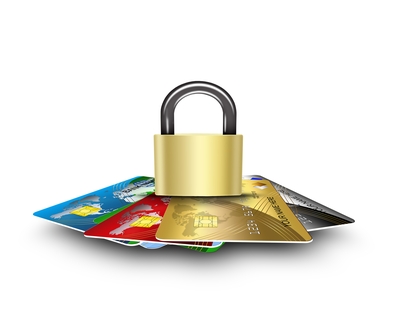 Let's start off by saying this isn't a way for us to make light of the current situation by using the word 'Delta' here. We all know how dangerous and virulent the current strain of COVID is and this isn't a matter of writing an article simply to get a search hit on that word.
That being said, this is a topic that seemed a bit obscure, even to us who have been doing PCI-DSS for more than a decade now.
So the question that can sometimes pop up would be: Great, we got our PCI-DSS certification now, everyone is celebrating and patting each other on the back. In 2 weeks time after our AoC/RoC has been produced, our product management rolls out a new Application XYZ which deals with credit card information along with a new environment, database, systems etc. Is this Application XYZ included in our current PCI-DSS certification or not?
It's a good question. Because the fact is that many view PCI-DSS as a point in time audit, whereby the audit is done at a certain time and not over a period of time. One might argue that during the audit itself, sampling will be done over a 12 month period, therefore it cannot be categorised as a strictly point in time assessment. Regardless how you categorise it, at the end of the audit, there is the big result: a compliant AoC/RoC pair. Don't get us started on the dreaded Certificate of Compliance or CoC, or CoC-n-Bull in our terms. Enough of that certificate nonsense. As for the AoC/RoC pair, the scope is stated clearly in it, defining the audit scope, the boundaries, the applications scoped in, locations etc. So this is great. When we get a new application onboard, we just add in that application into the AoC, right?
Right?
Unfortunately, at this point, the QSA will say, not really. Once the AoC is out, it's out. Unless you want to re-do the audit or to recertify, then yes, that new application can be added in.
Now, we've faced such a situation before. And in fact PCI-DSS addresses it nicely at this wonderful piece of work: https://www.pcisecuritystandards.org/documents/PCI_DSS_V2.0_Best_Practices_for_Maintaining_PCI_DSS_Compliance.pdf
In item 3.10.3 it states:
Any change to the network architecture or infrastructures directly related to or supporting the CDE should be reviewed prior to implementation. Examples of such changes include, but are not limited to, the deployment of new systems or applications, changes in system or network configurations, and changes in overall system topologies.

PCI reminding us to stay focus!
So in this case, application XYZ falls under new application. The point of PCI-DSS is that, just because you deploy a new thing or new firewall or new application doesn't mean you are no longer compliant to PCI-DSS. After all, PCI encompass the practice and process as well, so the council understands and advice that these changes be implemented into the PCI program and PCI processes ensures that this stays compliant. So in short, if you have application XYZ coming in, make sure the PCI controls apply to it and it will then be reviewed under the next audit and included into the PCI AoC of the coming year. Let's just update the current Aoc and we all go home now, right?
Right?
But wait, you aren't listening, says the auditor, you still can't update the current AoC. The AoC is already fixed for that year, unless you want to do an audit. Again. Like a month after you have done and dusted your recertification audit for that year.
In most cases, these changes for our clients go through the maintenance cycle without and issue and the following AoC simply gets updated to include it. But what if the customer insist on having the CURRENT AoC updated? This could be due to requirements from their client, regulatory or what not. How do we put that application into the current AoC without spinning off the whole audit all over again?
In short, you can't. You either wait it out for the next year audit OR you re-do your certification audit and nullify the previous one. However, this is where that little obscurity comes in. Delta assessment.
Now I've heard of Delta assessment for PCI, but it's almost invariably related to PA-DSS (SSF now), PCI PTS, P2PE where basically, vendors who had completed, let's say their SSF, can validate low risk changes to their application and do a delta assessment. In PTS, the delta is done by the PTS Lab, but for SSF, the SLC vendor can basically do a self attestation. However, we don't see any such item or recourse for PCI-DSS.
Discussing with the auditors, we find that indeed, there are possibilities of a delta assessment to be done, although rare, and not exactly cost effective, since whatever the delta is doing, it's would just have a short lifespan before the changes get swallowed up by the main PCI program once the yearly audit cycle rolls in. That's why we rarely see this done. But I rarely see a tapir doing a jig in a tutu, but that doesn't mean it doesn't exist.
So what happens is that the auditor will formally audit this application and its environment and go through the certification process as would normally be done – except that this is limited to the application and systems. Once assessed, a formal delta AoC/Roc pair is released to supplement the existing AoC/RoC pair. And so that's it, these supplement documents can then be shown together with the current AoC/Roc for verification purpose and in the next cycle, it's consolidated back into the main RoC.
Now, this is fairly new to us. The logic of it is still beyond us somewhat because the whole point of PCI is for an environment to be able to handle changes and not have it audited everytime there is a significant change that occurs. Because every audit is costly and I'm sure every organisation has already got its hands full trying to sort out budgets during these times, without worrying about delta assessments.
The above is basically what we gather from discussions with auditor and not really from experience, because at the end, once the proposal was put out, our client thought better of it and decided not to pursue. So really, it's still in the realms of theory and we may not be accurate in our assumptions. However, it's still something interesting to keep in mind, though rare – like the tapir in tutu – it helps to know that this option does possibly exist.
Drop us a note at pcidss@pkfmalaysia.com and we will try to address all your concerns on PCI or other compliance matters like ISO27001, ISO20000 etc!