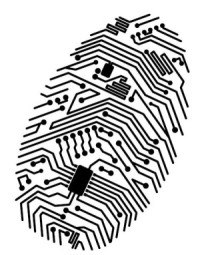 It is often said, and its almost cliche – Personal Information is the new currency.
And now, with the news on Facebook and Cambridge Analytica, we are faced with the sort of global privacy crisis that we always knew it would be coming. Furthermore, it wasn't as if Cambridge Analytica was a key data broker/trusted partner/premier solutions arm of Facebook. It just developed software to get the data. That's it. 50 million users.
It was as simple as getting an app to use your facebook login to enter the app and that's it. We think we are just logging into the app, but we are actually allowing the app to login into our facebook and take everything. Everything.
But what did we actually expect? Think about it.
Did we expect to have such a service like facebook where we can get information, connect with long lost friends, advertise our solutions and products, express our opinions in a global platform, create online value, message and chat, have thousands of hours of free access to apps etc etc – FOR FREE?
Unless Zuckerberg has the title of a 'Saint' in front of him, then that would be a hard sell.
No, Facebook says. You guys agreed to it. The terms of services says it. The one that is too long for you to humanly read. The one that they update without letting you know, and allowing trickles of liberality of information usage to seep in.
Facebook even contends that developers who have these information from their app cannot "transfer any data that you receive from us (including anonymous, aggregate, or derived data) to any ad network, data broker or other advertising or monetization-related service.". That's pretty kind of them. But in the first place, did Facebook inform users that their apps would be literally stealing the entire bank of information from the users?
It's the sort of finger pointing activity you would expect – a phrase and sentence here and there that says, "Hey, we told you we are getting your information and we told these guys not to share! What can we do if they do share??!" But is Facebook giving excessive details? So in PDPA terms, it's not just about third party sharing of information, it is about excessive collections.
In any case, I don't think we have a case of PDPA against Facebook here as they do not have any systems in Malaysia processing personal information. But the point is that we have wittingly or unwittingly sold our information to Facebook in order to get the services they provide. Same for Google. Same for Apple. Same for Instagram. Same for Pokemon-go.
A great site we always give in our presentation of PDPA or information privacy to clients is: https://tosdr.org/
Terms of Services Didn't Read. It's a great site that basically summarises all the terms of services to human readable content and rate them according to how cavalier they are with our information. All the big guns are there. Even if not rated, we can look through their terms and have a little more details on what we are 'paying' them.
Take a look at Google, Youtube, Twitter to start with.
Facebook's TOS:
The copyright license that you grant to Facebook goes beyond the requirements for operating the service. For instance, it includes the right for Facebook to transfer the license or to license it others on their terms ("sublicense"). Also, the copyright license does not end when you stop using the service unless your content has been deleted by everyone else.
This service uses cookies to track you even if you are not interacting with them directly. Amazon for instance, use cookies to track your device and serve targeted advertisements on other websites (Amazon associates, websites using Amazon Checkout). They "obtain certain types of information when your Web browser accesses Amazon.com or advertisements and other content served by or on behalf of Amazon.com on other Web sites".
Facebook automatically shares your information with Bing, Pandora, TripAdvisor, Yelp, Rotten Tomatoes, Clicker, Scribd, and Docs, unless you manually opt-out.
Including: data analysis, testing, service improvement, control of the effectiveness of the personal ads, and location features and services.
You must use your legal name publicly on the service. Using a pseudonym or a pen name is not allowed. This can have negative consequences on the freedom of expression, especially for people who exercise certain professions, or who live in certain countries.
Facebook uses, pixels and local storage in order to gather information about you, your device, your browser cache, your use of Facebook. Facebook also uses cookies for adversing purposes.
For years I have advocated clients (and also my personal friends and family) to use Facebook with these in view. For family: Never post about your current location. Never put photos of your children up online. Never reveal too much about your views and opinions. For work: Never give any views on your current work, the time you finish work, the after drinks parties etc etc. Basically, never give any relevant information.
Will Facebook be able to still get information? For sure. Every "Like" you click. Every news you click. Even when you are not on Facebook, and you are browsing the web, there are Facebook plugins that can track what you are searching for. Even if you search on Google, whatever you are looking for will appear eventually on Facebook. Data brokers and advertisers trade our information like anything – and what you do on Google surfaces in other social media platforms.
But we know. Services aren't free. Our parents says, "There is no free lunch" and this is certainly true. But how much do we know about this lunch we are paying? We might be getting Subway sandwiches, but paying the money for Burgers and Lobsters dining. That, I suppose, is what the world is now only finding out.
For more on our information security services and PDPA services, drop us an email at avantedge@pkfmalaysia.com. The only thing we are collecting from you is whatever you tell us on that email. That's our term of services!