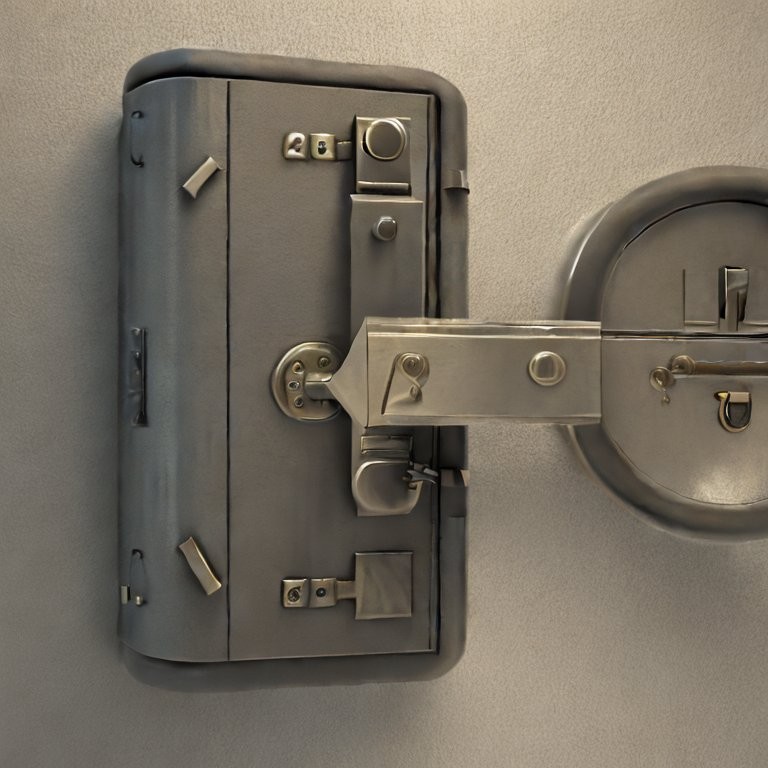 When I was a kid, I used to watch this show called Beyond 2000 and imagined, if I lived to year 2000, I would be seeing flying cars and teleportation and space travel. Later on, I had to temper my expectation but was still filled with optimism when October 21, 2015 rolled around, at least, we would have a hoverboard to fool around with. At least.
We are now in 2023. No flying cars. No hoverboards or hovertrains and no flux capacitors to go back in time to make gambling bets. We do have a lot of information security issues, though, and while not really sexy enough to make a Hollywood movie around it, it's still giving us enough to do as we ride into this new year on what trends we think may impact us moving forward.
To understand why information security has become increasingly important in recent years, we look at the sheer amount of sensitive information being stored and transmitted electronically, and shared in our everyday interaction. We share and give information without us knowing it, even. Everytime we browse the net, everytime we hover our mouse over a product, everytime we use our credit card to get your coffee or pay for Karaoke session, everytime we check our location on Waze:- the vast array of information and data is being transmitted and curated carefully by organisations intent on peering into our lives to make it "better".
As information continues to grow, increasing amount of incidents follow. Some of the more high profile ones include
a) SingHealth – In July 2018, one of Singapore's largest healthcare group, SingHealth, suffered a data breach where personal information of 1.5 million patients, including Prime Minister Lee Hsien Loong, was stolen. How was this achieved? The attackers had gained unauthorized access to the network and exfiltrated the data through a sophisticated method, which involved using a "well-planned and carefully orchestrated cyber attack" and a "spear-phishing" campaign in which the attackers sent targeted emails to specific individuals within the organization to gain access to the network. No matter how much investments we make in technology, the weakest link still remain the humans around it, especially those interested to click on links depicting a cat playing the piano furiously.
b) India's National Payment Corporation of India (NPCI) – In January 2021, the NPCI, the company that manages India's Unified Payments Interface (UPI) system, which enables inter-bank transactions, experienced a data breach. The breach was caused by a vulnerability in the UPI system that was exploited by hackers, who then used the stolen data to make fraudulent transactions. The incident resulted in a temporary suspension of the UPI system, causing inconvenience to millions of users.
c) Garmin – Back in 2021, Garmin, a leading provider of GPS navigation and fitness tracking devices, was targeted by a ransomware attack. The attackers used a variant of ransomware called WastedLocker, which encrypted the company's data and demanded a ransom payment. The attack caused the company to shut down its operations, leading to widespread service disruptions.
d) SolarWinds – Ah, this was probably one of the largest profile cases of data breach in recent memory. It was discovered that a sophisticated cyber attack had breached multiple government agencies and private companies, including SolarWinds, that runs IT management software. The attackers used a vulnerability in SolarWinds' software to gain access to the networks of the companies and organizations that used it, and used those accesses to steal sensitive information. The incident was attributed to a Russian cyber espionage group known as APT29 or "Cozy Bear".
Many more information security issues will continue to occur well into this year and the next and the next. One of the burning question is how companies can keep up with this movement, and how we can remain vigilant.
One trend that is likely to continue into this year is the establishment of cloud computing. While previously we had AWS/Azure, we now see a larger array and options for cloud providers. Within the cloud itself, services being offered are replacing traditional needs for separate security functions like logging systems, authentication systems etc. As more and more organizations move their data and applications to the cloud, it will become increasingly important to ensure that this data is protected against unauthorized access and breaches. This will require more stringent security measures to improve encryption, multi-factor authentication, and continuous monitoring of cloud environments.
One of the more interesting ideas that has floated around is the use of blockchain technology for security. Blockchain is a decentralized, distributed ledger that can be used to securely store and transmit sensitive information. This can help in the C,I,A triad of security. Encryption for confidentiality, immutability in blockchain records to ensure integrity; decentralization of data to remove single points of failure to ensure availability. There could be many more uses, but it still remains an abstract for many organisations looking at this for their information technology. As such for basic implementation, this may be useful for applications such as supply chain management, where multiple parties need to share information in a secure and transparent way.
Another growing trend, as always, is the need for strong cybersecurity workforce. As the number of cyber threats continues to grow, it will be increasingly important to have a workforce that is trained and equipped to deal with these threats. This will require organizations to invest in employee training and development, as well as to recruit and retain highly skilled cybersecurity professionals. Professional training, a big industry in Malaysia, will continue to play a key role in enabling people to carry out their vital tasks within the information security landscape.
Another abstract trend we often hear, deals with the Internet of Things (IoT) devices. In short, IoT refers to the growing network of physical devices, vehicles, buildings, and other items that are embedded with sensors, software, and connectivity, allowing them to collect and exchange data with each other. The example we always see is that fridge telling us we are running short on milk and placing an order to get milk for us. But IoT is happening whether we like it or not. Healthcare will be heavily dependent on it as information is exchanged with digital systems across nationwide healthcare systems; manufacturing of course is putting more traditional systems onto the network to integrate with automated processing tools; transportation is getting more digitized than ever, car manufacturers now looking not just to hardware but to cloud enablement of software running in cars. Even wearables, fitness apps, smart homes etc are impacting end users in more ways than we can imagine. It's coming. or it's here – eitherway, we expect 75 billion devices to be connected over IoT by 2025.
Another trend we like to see more in 2023 is the use of artificial intelligence and machine learning for security. These technologies can be used to detect and respond to cyber threats in real-time, as well as to analyze large amounts of security data to identify patterns and anomalies that may indicate a potential attack. We traditionally have threat intelligence but the time to respond to threats were still lagging behind, dependence on human intervention and decisions. With automated systems, more advanced rules and correlation of multiple information points, actions can be orchestrated through a more meaningful, machine learnt manner as opposed to depending on manual rules and signatures.
While not the most sexy or interesting, where we want to see improvement and a trend to get better, would be to improve and make more effective incident response plans. With the increasing number of cyber threats and attacks, it is critical that organizations have the ability to quickly and effectively respond to security incidents. This will require organizations to have detailed incident response plans in place, as well as to regularly test and update these plans to ensure that they are current and effective.
One trend we want to see more, especially in our accounting and auditing industry, is the adoption of security automation. This will involve the use of software tools and technologies that can automate various security tasks, such as vulnerability management, incident response, and threat intelligence. Implementation of tools such as Ansible has been done in our organisation, providing at least a first layer of understanding configuration and management of systems. With more automation, this will help us to more efficiently and effectively protect and respond against cyber threats.
Finally, some of the things we hardly talk about in information security is how much more integrated infosec needs to be in the field of humanities. A lot of us approach info sec from a technical viewpoint, which is great but perhaps a more effective viewpoint should be from the views from humanities. The humanities can play several roles in information security, including providing a broader understanding of the social and cultural contexts in which security threats occur, assisting with the development of effective communication strategies for raising awareness and educating the public about security risks, and helping to design user-centered security systems that take into account the needs and behaviors of different groups of users. Additionally, the study of ethics in the humanities can be used to inform decision making and policy development in information security. An example would be how implementing more stringent security monitoring may impact the innate need for privacy within employees – where, though the technology is sound and good and the intent is well thought of, organisations may still end up pushing out policies and technology that people will revolt against as opposed to embracing. This is not a field we often think of, but moving forward, it's worth dwelling on and indeed provides us a more holistic way on how infosec can be part of our lives.
This isn't so much of our traditional compliance article, but it's always interesting to try to peer into a crystal ball and see what's ahead and then at the end of the year see what has been proven more correct or wrong in our trends prediction. Drop us a note at avantedge@pkfmalaysia.com and tell us what you think, or if you require any of our services. Have a great year ahead!