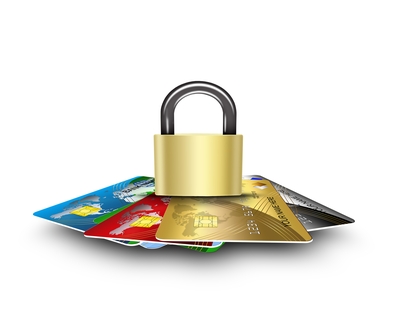 We have been receiving a ton of emails and inquiries lately ever since we started marketing our services for PCI-DSS to travel agencies. It has to be noted that some of these travel agencies were our clients to begin with. PKF has a very large set of customers because we do the entire end to end corporate services. We are not just one technology advisory firm. We have tax advisory, business advisory, internal audit, external audit, outsourced, accounting, corporate finance, forensics accounting etc. So over the course of 20+ years we have amassed a ton of clients and many of them are travel agencies, whether in technology group or in others. This is where our main queries stem from. Existing travel agencies are querying us and in turn they are letting others know about us, so much so that we are now compiling an FAQ to address all questions being thrown at us on PCI-DSS.
One common question we get asked is: WHO is initiating this PCI-DSS?? We even get accused of being the ones initiating this PCI-DSS on them and planting a deadline of March 2018 for them.
So let's get the story here straight. For this, it is necessary to go from the beginning to the brief history of PCI.
a)  PCI-DSS began its life in 2004 but only in 2006, PCI Council was formed to govern this standard. The council is now made out of card brands Mastercard, Visa, Amex, JCB and Discover/Diners. The purpose was to ensure there was a standard way that merchants/service providers can secure their credit card interacting systems to, instead of to each individual card brand's compliance. It's a good thing. Basically the whole idea is to ensure the whole ecosystem where credit/debit card is used/processed/stored/transmitted is secured.
b) IATA's story probably began back in 2015 when, according to GDS Amadeus, VISA Europe issued a deadline to acquiring banks using its network that all airline merchants should be PCI-DSS compliant by 31 December 2017. So the airlines got into a huff and took a look at their processes, which is like any other merchant – they have their acquiring bank to do the authorisation, clearing and settlement. So far ok.
c) However, the airlines had one problem: Indirect distribution channel. This is where airline tickets are distributed via travel agents, either through walkin, MOTO or internet. Travel agents use a GLOBAL DISTRIBUTION SYSTEM (GDS) that link to airlines to check for ticket and also to financial institutions for authorisation. And these finally link to IATA. Why? IATA has the Bank Settlement Plan (BSP) to – yup you got it – facilitate the clearing and settlement. BSP allows many travel agents to connect to many airlines, allowing a one stop shop to ensure everyone gets what they want, instead of travel agents separately dealing with airlines and vice versa. It's orderly and it helps the industry.
d) However, the BSP, due to its connectivity to the Airlines now needs to ensure its downstream connecting parties are also PCI-DSS. Cue, travel agents and this is where IATA tells the travel agents, look, get your act together because the airlines need to be certified, so we need to be compliant, so you need to be compliant.
So in conclusion, it is IATA initiating it to the agencies – because there is an upstream push for them to be compliant. It's common as well – many times payment gateways are asked to be compliant by their bank – we hardly see any entity embarking on PCI-DSS just because they feel that it's the best thing to do for them. But the overall initiator of PCI still remains the card brands – whether it is VISA, Mastercard or Amex etc.
Now the question here is this – because IATA is considered a processor (with their BSP), they are enforcing a deadline of March 2018. At the same time, they also need to provide a way for agencies to submit the compliance document.
It's a bit confusing here, because Agencies are also merchants in their own sense. They also have their own channels to collect payments, and some payments are made directly to their merchant account, and they settle with IATA through cheque/cash/bank in etc, not via card. Everytime a card is entered in the BSP, the agency is acting in behalf of the airlines using the airlines merchant ID. Everytime a card is used in the merchant's own environment such as POS, EDC or Internet, the agent is the merchant, and they do authorisation, settlement etc through their own bank. IATA/BSP is not involved in the credit card flow in this case.
However, because IATA is requesting PCI to be adopted by agencies, agencies also need to look into their other channels that do not involve IATA! So imagine, an agency does their SAQ C/C-VT and sends it over to IATA, but to cover their EDC or terminal business, they do an SAQ B – who on earth do they send this over to? Well they send it over to their own acquiring bank. Their bank asks: Hey, what the heck is this? Well, it's our PCI Compliant SAQ/AoC, Mr Bank. And Mr Bank is happy but somewhat confused and asks: Why are you doing it anyway? I didn't ask you to do it yet because you only do 1 – 2 transactions with us. (Please note, even if it's 1 – 2 transactions, you are still considered a Level 4 merchant, but most banks are ensuring their large volume merchants are compliant first). So therefore, agencies have two upstream processors to send their PCI documents to – IATA (for IATA channel) and their own bank, for others.
In the next post, we will explore on the validation requirements and why its so important to know what validation requirements apply to you and how. Do drop us a note at pcidss@pkfmalaysia.com. We are having a bunch of queries, but we will answer you ASAP.