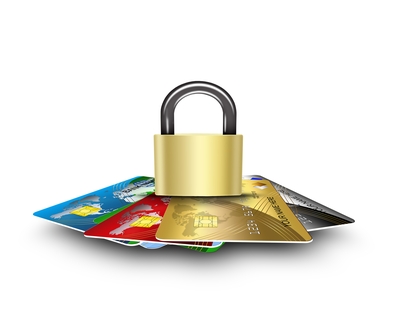 After some back and forth on the draft versions, PCI v3.2 is now officially published. You can go ahead and download it here, and click on the nice little link saying 3.2 and agree to all sorts of terms and agreements nobody ever reads about.
Anyway, a little bit of background on this release. Usually, versions for PCI are released in the later stages of the year in November. In fact, even I mentioned this to a few clients that version updates were done in November, until PCI recently announced that v3.2 is to be released in March/April timeline due to a few factors as described in this article. So yeah, now I need to admit I was bamboozled. PA-DSS v3.2 is likewise to be released sometime in May or June.
So here's how it works: 3.2 is now officially effective. PCI v3.1 will be retired end of October 2016 (basically to allow everyone to sort of complete the v3.1 if you are already in the final stage of completing it). So all assessments/audit that occurs AFTER October will be version 3.2. This is important to note, because if any gap assessments begin now, and has a timeline to complete AFTER October, you want to use 3.2. For ongoing projects, it is best we scurry and get it all done before October! Chop chop!
There is a bunch of 'best practices' that will become requirements by February 2018. Other dates you need to be aware of:
a) June 30, 2016 – for companies not migrated yet out of SSL/early TLS, you will need to have a secure service offering (meaning an alternative service utilising TLS.1.1 and above. I will go out on a limb here and suggest to use TLS1.2 knowing how volatile PCI guys are in changing stuff).
b) June 30, 2018 – SSL/early TLS becomes extinct as far as PCI is concerned. No more mitigation plan! The exception is on POS terminals that has no known exploits.
c) January 31, 2018 – This is the deadline where new requirements graduate from being 'best practices' to 'mandatory requirements'.
OK, now that's out of the way, here's a snapshot on the main stuff of v3.2 and what we are facing:
a) New Appendix A3 covers the Designated Entities Supplemental Validation. This basically means that if any acquirer or VISA/Master deems that a service provider needs to go through ADDITIONAL requirements on top of the torture they have endured for PCI, they can. These victims could include companies making ridiculous amount of transactions, aggregators or companies that are constantly breached. So PCI has a whole bunch of extra stuff for you to do, mainly to deal with BAU activities, incident response, documentation and logical access controls.
b) Additional cryptographic documentation – Service providers are not going to enjoy this. We will now need to formally document the protocols, key strength, cryptoperiod, key usage for each key and HSM inventory. This should technically be done anyway in your key management procedure document, but now its a requirement. Take a look at NIST SP800-57 for the key concepts to get you started.
c) 8.3 is significant : Multifactor login. Whereby previous versions stated that 2 factor authentication is required for remote access from non-secure networks, now 3.2 shifted this requirement to "all personnel with non-console administrative access, and all personnel with remote access to the CDE". Wait, what? This means, even if you are accessing an administrative UI or page (non-console) from a secure environment, multi-factor (2 factor is good enough) is required! I think there would be some pushback on this as this requires a fair bit of effort. We have until February 2018 to implement this.
d) Another big one is 11.3.4.1 – segmentation PT now needs to be done every SIX months as opposed to a year. This is not good news for some clients who have segments popping up like acne on a pubescent face. That's quite a lot of work for them to do and this might give them more cause to think of a completely isolated network just for PCI-DSS with its own link and architecture, as opposed to sharing with multiple not in scope segments. Again, we have some grace period till Feb 2018.
e) New requirement 12.11 is interesting. I have always been an advocate to do constant checks with clients to make sure they are at least practicing PCI. We have this free healthcheck service every quarter for clients who take up our other services and we are checking exactly this: daily log reviews, firewall is clean, new systems are documented and hardened, incidents are responded, proper approval for changes etc. It's nice to see that our efforts now have something formal tied to them. Feb 2018 is the deadline.
f) Here's a downer. Appendix A2. We all know there was some sort of escape loop for those who were caught with SSL and early TLS in their applications. They created mitigation documents which may or may not be true. Just saying. Now, if you take this route, this is no longer a free pass for your ASV scans or vulnerability scans. If you have these protocols in place, your mitigation plan must fully address A2.2 requirements. If you are a service provider, take note of A2.3: YOU MUST have a secure service option in place by June 30, 2016! Not 2018. 2018 is when you stop using SSL/early TLS. So this timeline is slightly confusing. Like X-Men:Days of Future Past confusing.
Some main clarifications include:
a) Secure code training now officially needs to be done annually – you won't want to guess how much push back I get on this when I tell clients it's annual, and not something that is done when they have the budget for it (which is never).
b) Removing the need to interview developers to 'demonstrate' their knowledge – I do programming a bit, but I'll be foolish to think I can go up against a senior developer who eats, breathes and … lives for coding. How awkward I've seen some younger QSAs struggle to do this (determining whether the senior dev guru is good enough), when its obviously not something they even know about. Let auditors audit and let developers code.
c) Finally, note added to Req 8 to say that authentication requirements are not required for cardholder accounts, but only to administrative or operational/support/third party accounts. We have always practiced this anyway but now its clear.
d) More clarifications on addressing vulnerabilities considered 'high' or 'critical'. I am not a big fan of these. I think every vulnerability should eventually be addressed, just prioritised in terms of timing. Even if it's low or medium, it's still important to have a mitigating factor to it. There is a reason why it's a vulnerability and not something you can sweep under the carpet.
e) A good note on pentesting in 11.3.4c – testing now needs to be done by qualified internal or external resource with independence. Again, we already practice this but it's good that now it's official.
So, that's about it. Of course, there's a fair bit more. I suggest you to poke through the summary of changes first and then go through the documentation itself.
Be aware of those dates! It's all over the place (June 2016, June 2018, Jan 2018), and who knows these might change in the future. Have a happy compliance.