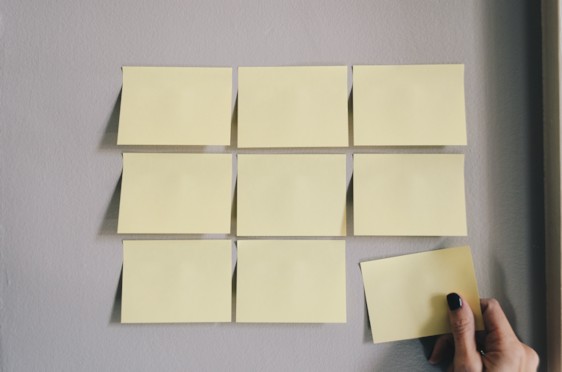 As we approach the end of the decade, we are approaching 16 years since PCI-DSS was first introduced back in 2004. 16 years. That's probably a full dog lifetime. I would imagine the guys back in 2004 would have thought: "Let's just get version 1 out this year. I'm sure our next generation of brilliant minds will figure everything out by 2020."
So now we are a few ticking days away from 2020 and yet, at the end of the line, I am still answering calls that are increasing as the days go by: What is PCI-DSS and how do we get it?
Most of these callers are generally calling because our names are listed pretty high on the internet when someone types in PCI-DSS Malaysia. Apart from that, a majority of these callers are calling because we were reference by one of our clients. We have faced different variations of callers coming in: Some requests us to provide them with a PCI-DSS 'license' in order to operate for their clients. Some requires a 'certificate', some are literally clueless as to what it is but their banks have mercilessly dumped this whole requirement to them.
Step 1: Who's Asking?
First of all, take a deep breath, here is a simple cheatsheet. Whoever is asking you to be PCI-DSS, take note of it. Here are the Usual Suspects:
Bank – Very likely you are connecting to them doing some sort of payment processing like a payment facilitator, a TPA etc. Or you could be a service provider and your client just happens to be a bank, which brings us to
Customer – your customer for some reason is dealing with credit/debit cards, either directly or indirectly, and they require you to do PCI-DSS because you are servicing them or they have outsourced to you, like BPO, Data Center, hosting, call center, or even network transit
Internal – One of your internal managers have read up about PCI-DSS and decided that your company will sound very cool if you are PCI-DSS certified. Now, in this case, you could or could not be PCI. Because PCI is a contractual obligation dealing with credit/debit cards badged with Visa, Amex, Mastercard, JCB, Diners/Discover – if you don't deal with this or have any clients dealing with it but your company just wants to get any standard out there – my suggestion wold be to go for something like ISMS (ISO27001) as that's a better guideline rather than a contractual standard like PCI-DSS. If you still insist – well, you could still go through the SAQ but a lot of it will be not applicable to you since you are Non-CDE for everything.
Those 3 are mainly the motivations behind PCI-DSS. Why is it important to determine who is asking, is because of the next step:
Step 2: Determine your Level
Now there are guidelines out there for which level you should be at. If a service provider, then anything over 300,000 volume of card processing will bump you into level 1. For merchant, anything over 6 million for level 1 and anything over 1 million for level 2. I can't count the times people get mixed up with Service provider levels and merchant levels. Even banks. I have banks telling our payment gateway that they are Level 4 . There is no such thing. It's either one or 2. For merchants there are level 1,2,3 and 4 but the volumes are different.
Now while the guidance is cool and all, at the end it's your bank or customer determining your level. If your bank decides to only deal with you if you do a full certification and RoC with a QSA, then even if you are processing ZERO transactions, they have deemed you as level 1. You can then decide to either say OK, fine, or tell them you are taking your business elsewhere. In that case, they may decide not to play hardball. I don't know. Same as your customer. Your customer may decide you need to be assessed by a QSA, so it's best you determine this with whoever is asking you.
The secret sauce is this: Most of the time, your bank/customer won't have a clue what they want. They will just say, Oh, be PCI compliant. In this case, approach them with some tact. Your mission, should you choose to accept it, should be to avoid level 1 certification as much as you can, if your volume is low. It's not justifiable. Look, if you want to be assessed by a QSA, by all means, but at least, know that you have a choice if your volume is low, and your bank/customer isn't fussy about it. Just tell them: "OK, I'll be PCI-DSS compliant, and I will fill up the Self Assessment Questionnaire (SAQ) and our management will sign it off and send it over to you. Is this OK?" If yes, then great, do your own self assessment. You can save up some money.
Step 3: Determine your Controls
This is probably the trickiest part of PCI-DSS. You see, being level 1 or level 2, self assessed or third party assessed, SAQ or RoC does NOT make any difference on what controls you need to have in place. An example: Level 1 compliance may require you to do ASV scans for 3 external IPs and 20 Internal IP Penetration testing. Guess what? Even if you are doing an internal self signed SAQ, you are supposed to do the SAME THING. No difference. No "Oh, since I am level 2, I will do ASV scans for 1 IP and maybe take 5 Internal IP for Pentest instead of 20." In theory, all controls are the same, the only difference is WHO assesses and attests these controls.
Now, of course, realistically, this is not happening. Like I always illustrate, some companies consider a firewall as a wall on fire and they sign themselves off as PCI-DSS. Hence the whole passing the buck, passing the risk thing about PCI that I won't go into discussion here. But in theory at least, same controls apply. But how do you determine what applies to your business? Well, based on your business flows of course.
Determine above all whether you are storing credit card information. If you are not, roughly 35% of PCI-DSS is not applicable (I am plucking that % out of no where, so don't quote me). But a big chunk isn't applicable. Second, determine whether you even interact with credit card or not. Look into all your channels. It could be complex like a call center, or simple like a network transit. In most case if you can determine that you have no access to credit card PAN or don't store, and don't process, the controls that are applicable to you are minimal. You should STILL be PCI compliant, but minimal controls apply.
Step 4: Determine your vendors and outsourcers
We had a client who cancelled an ongoing PCI-DSS with us because they have deemed themselves PCI-DSS compliant because they are using a PCI-DSS software. I cannot count the number of times I have to correct them – NO. Just by using a software which is PA-DSS compliant or even PCI compliance (like Cloud) DOES NOT make you PCI-DSS compliant. Will it help? Sure it will, but can you piggy back on someone else's compliance? No. You can't. So either you go through PCI yourself, or stay non-compliant, but don't say you are compliant when you are only using a software that is compliant. That's like saying you are certified to fly a plane when you are a passenger of a plane flown by a certified pilot. Or something similar.
Get your vendors on board for PCI if possible. If they refuse you can still use them, but you now have to include their processes under YOUR PCI-DSS program. Why would you want to spend extra days getting your vendor compliant when there are OTHER vendors who already are compliant?
So there you have it:- When someone requests PCI compliant – first, review your options. There is no ONE way for PCI. Go with the least resistance – self signed SAQ if your volume allows it. That saves you a lot of time and money as opposed to getting a QSA to come in.
If you have any queries on PCI-DSS, drop us a note at pcidss@pkfmalaysia.com and we will attend to it right away! Merry Christmas!