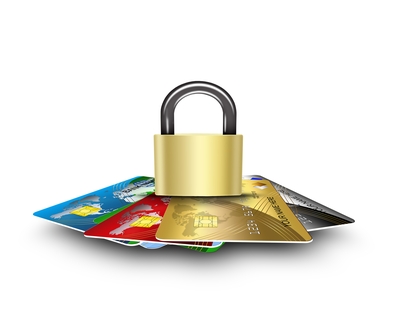 We have been working on PCI-DSS since 2010. We started out as project managers for an offshore bank in Brunei that approached us asking for PCI-DSS compliance. At that point, we had invested a lot on training and getting our guys ISO27001 lead auditor certified because we saw a stable demand for compliance. We just banked on ISO and ISMS to kick off because of the directive of our government that all Critical National Information Infrastructure (CNII) needs to be ISMS certified. The reality though was slightly different. We pitched for jobs and saw precious few coming to us. Mostly, it went to agencies already incumbent, or agencies that knew how to get projects from government. We didn't. We were new boys on the block and I remembered we were so desperate for business we drove all the way to Penang for a half hour meeting with a potential company only for them to say, Sorry we have already given the project away. Well, we did market that we had an office in Penang, so they probably thought we came to meet them from down the street. And not down the country.
In any case, in the middle of this desperate look for ISMS business, our customer in Brunei asked us for PCI-DSS. We didn't really know anything about it, but we said, sure, let's do it.
We called up some big QSA-Companies – Trustwave, Verizon being some of them. Verizon didn't even bother responding to emails and calls. Trustwave did respond to my email – 5 months later. The only one that responded was a company called Control Case International. They called around 4 hours after I sent an email, and I was contacted not by their sales, but their founder, Kishor. He called me directly from the US and told me, let's do this.
PCI is already a tough journey to begin with. We hear some QSA-C touting that it's as simple as ABC. It's not. And it's not fair to say that it is because if it's easy, everyone will be doing it. That's not to say it's impossible. With proper scoping, proper guidance, all companies can get certified with hopefully minimum fuss, stress and cost. Having local support and a responsive QSA is key. Local support doesn't have to be a QSA. In fact, if possible, it might be even better to have non-QSAs and project specialists handling the local support. In our experience, QSAs are a busy lot and are often flying around on audits and working out other projects. Having a QSA handle your PCI initiative and remediation might not be the most efficient way as most meetings will be conducted either on a call or webex. PCI consultants are more than able to handle the remediation support because they are less caught up with ROC (Report on Compliance) writing and QA processes – which eat a significant amount of time for QSAs.
We successfully managed the Brunei project to certification and from there on, Control Case wanted to work with PKF for more Malaysian business. We started from zero clients to more than 30 plus clients today. Our goal is to push 50 by the end of this year. While we do work with Control Case, we remain independent as PKF does not have any influence over any report or opinion that Control Case has, and in almost all our projects, we work as project managers and technical advisors for our clients, not for Control Case.  In that way, we are not part of Control Case, or in any way represent or partner with them and even in some cases, we work with other QSAs to achieve the same results.
One of the key areas we work with the QSA and customer on is the evidence collection. Evidence is a key ingredient to your PCI success. We call it audit artefacts – proof that controls are in place. It might be a simple sample of change management tickets, or a more complex sample of 12 month logging of your database – in any case, these are the bedrock of your PCI journey. Without solid evidences that key controls are in place, passing the QSA's Quality Assurance is going to be very difficult.
In the next few articles on PCI, we will share our evidence collection methodology, our 95 checklist of evidence and sampling on how to get these evidences sorted out for you to succeed in your PCI certification journey.