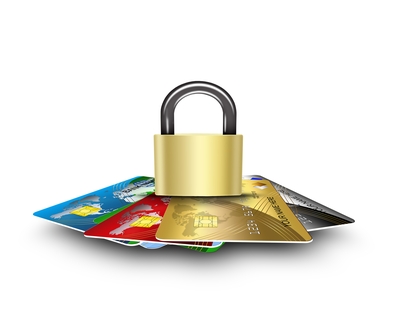 Since our last post, we have received some queries on how do we get PCI-DSS started. A majority of our clients are doing Level 1 Certification – this is where we come in and do a gap assessment, determine scope and then remediate and certify. However, lately we have been seeing more and more clients looking to do PCI-DSS on their own.
The question is: Can they?
Well – as with many questions for PCI-DSS, the answer is: it depends.
You see, the journey to PCI-DSS is different for different companies. Some need to go through the whole road. Some goes through just a little. Some need a third party to audit, some can do their own assessment…so while the standard is ONE, the ways to achieve it is MANY.
Now, enough of the philosophical babbling. Simply put: if you are doing PCI-DSS, you simply have 3 available options:
a) Third Party Certification
b) Validated Self Assessment Questionnaire (SAQ)
c) Self Signed Self Assessment Questionnaire (SAQ)
That's it. You will fall into one of these buckets. If you fall under b) or c), you will then further have to wade through the types of SAQs: A, A-EP, B, B-IP, C, C-VT, D-SP, D-Mer, P2PE. Yes. They have a lot. But in general, your consultant or QSA should be able to tell you which one is right for your business.
Now back to the buckets. What's a third party? No, it's not literally a third party that you go to after your graduation and you are getting smashed. In audit terms, there are 3 kinds of audit – first party which is where internal auditors of the company audit themselves. Second Party which is where an external company with ties to the auditee company audits the auditee company – for whatever reason. It could be a supplier audit, it could be a due diligence audit before takeover, it could be a regulator auditing its regulatee etc. Finally a third party is a completely independent organisation auditing the company.
So the first bucket is a third party certification. This is where an external company called a Qualified Security Assessor (QSA) assesses your company and provide a Report on Compliance. This is where they will ask you to do a gap assessment, assist you through the 'remediation' period, and do the certification. What a lot of people don't know is that actually, Merchant Level 1 also has an option to do a first party audit. This means they need an ISA (Internal Security Assessor) in their organisation who is able to sign off on the ROC. Of course, getting an ISA certified is another story, and in most cases, many just take the QSA route.
The second bucket is a Validated SAQ. This will not apply to Level 1 Merchants or Level 1 Service providers, and this is available for Service Providers Level 2 or Merchants Level 2 and below. Basically this means that theoretically, you can complete the SAQ that is applicable to your company and sign off and you are 'compliant'. This also means any Tom, Dick and Harry who thinks that a firewall constitute setting an actual office wall on fire, can sign off on 1.1.4 (a) which asks if a firewall is implemented in your company. Seriously though. That's why Mastercard has this caveat:
"Effective 30 June 2012, Level 2 merchants that choose to complete an annual self-assessment questionnaire must ensure that staff engaged in the self-assessment attend PCI SSC ISA Training and pass the associated accreditation program annually in order to continue the option of self-assessment for compliance validation. Alternatively, Level 2 merchants may, at their own discretion, complete an annual onsite assessment conducted by a PCI SSC approved Qualified Security Assessor (QSA) rather than complete an annual self-assessment questionnaire."
Many, including myself, find this caveat extremely frustrating. To cut the long story short, Mastercard is simply saying for all Level 2 merchants you have 2 routes:
a) Do the Level 1 route. Get a QSA
b) Do your SAQ, but get the staff 'engaged in the self assessment' to be ISA certified. Now the first confusion is staff engaged in self assessment does not mean everyone involved in the audit. It basically means the one doing the assessment in behalf of the organisation and signing off at the AoC (Attestation of Compliance) of the SAQ. Whew! But still, now you need to get an ISA. It's not cheap! And it's also, to me, a really silly certification, but one that makes total Sen$e to the PCI-SSC.
In theory, option b) above is correctly still called 'Self Assessment' as it is still a first party audit in that sense.
Now the last bucket therefore is the truest first party audit. This usually applies to only Level 3 or Level 4 merchant, but sometimes we still find this existing in Level 2 Service Provider. Where the management say, "Screw it, let me sign it off and I don't need any other signature on this" and the bank, customer or card scheme accepts it.
So this is the first step of your compliance – find out your type. Because you could be overdoing it (Level 3 Merchant doing a ROC Certification) or you could be underdoing it (Level 1 Service Provider doing an SAQ D). If you overdo it, it's fine from PCI-SSC perspective, but your boss/stakeholders/board/customers might not be too happy when you have spent half the company's budget and 8 months on the PCI program doing a full Level 1 RoC on all the 340++ subrequirements – and the vacation trainee points out that you only have to do a self signed SAQ A which takes about 1 day to complete. If you under-do it, likewise, you might be in an awkward position to explain to someone that your SAQ D-SP is not enough to convince your acquirer to start connecting to them, as they need a QSA signed ROC.
So how do we know?
Well – the easiest is to really, ask the ones who are pushing you for PCI? If you get the answer : "Ah, just get compliant!", then you have more leeway to understand your business, and you might be tempted to just go for the easy way out. Don't! Assess your business – if you are a merchant, then follow the number of transactions to determine which level you are at. Easy remembering:= 6 million and above for level 1, 1 – 6 million for level 2 and the rest level 3 and 4. I don't differentiate 3 and 4 because there doesn't seem to be a squat a difference to what you are supposed to do. It's the same, they just classify it differently where level 3 is focused on e-commerce and level 4 is more on traditional transactions.
For service provider, it's simpler. Level 1 is above 300,000 volume of card transactions and level 2 is below. There is no other levels for Service Providers. There is also only SAQ D available for Service Providers so you don't need to think so much.
The next round, we will explore deeper into how do we get our scoping questions sorted out.