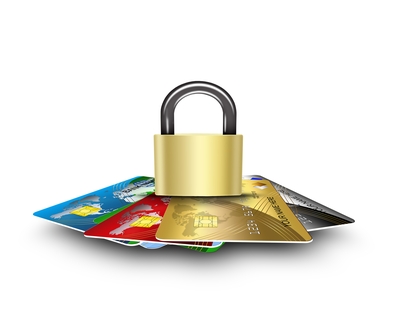 I recall in an actual case a few years back when I received a call from a company requesting us to do a certification for PCI for them. So I met them and drew out their PCI plan starting with a gap assessment, remediation and certification audit.
They said they have already done their own gap assessments internally by their ISMS guys. And they will be doing all their remediation on their own and they just needed me to quote for certification audit because "PCI is forcing us to be certified by a third party, which we believe we can do it better than you can".
There was nothing much to talk to them about, but I did mention that if we find major NC (non compliances, in ISMS speak), we would then use that 'certification audit' as our own gap assessment and that we might be required to come back again to verify.
The company truly believed that PCI was a subset of ISMS and they handled it as such.
So we came in for the certification and found out that their entire scope was completely messed up. For instance, there was another out of scope network and systems connecting into their CDE for monitoring. Because card data wasn't passing through, they marked it as out of scope. Unfortunately, PCI doesn't see it that way. This would be considered an Non CDE In Scope, and systems within this network will need to be secured as well, and hardened as per PCI. The logic is that if these systems are compromised, there is a path into the CDE that can be exploited.
They made a huge fuss on this, claiming that they are willing to absorb the risk and that their management signs off on the risk assessment.
ISMS is a best practice/guideline at best – it's a great marker for security, but PCI is a standard. If you can't meet it, then you don't meet it. Of course, there are ways around this particular issue, but they insisted we passed them simply because their management accepted the risk.
Here's another idea: PCI-DSS generally doesn't really care about your business. It's not about you. It's about card data. Visa/Mastercard and the Jedi PCI council are not concerned about your business – they are concerned about the confidentiality and integrity of card data. That's why you will not find any BCM or DRP requirement in PCI. RTO and RPO? Pfft. They don't care. Your business can go down for 10 weeks but as long as card data is safe, it's good.
And that's why, scoping is HUGELY important. Many people might think that a gap assessment is a waste of time. It is, if it's done incorrectly. I recently witnessed a 'gap assessment' report that was a complete mess. It just detailed the PCI twelve requirements and in each requirement gave an overview of the company's controls and what they should be doing: ripped off almost verbatim from the actual standard itself. That can be downloaded for free.
A gap assessment needs to bring you from one place to another and needs to provide these:
a) A clear understanding of your scope, including a writeup on your network, and processes that have been assessed. It should also be clear what is out of scope. This initial scope usually is not set in stone as remediation would sometimes change what is in scope and what is not in scope. But at least you have something concrete to start with.
b) If possible, an asset register. For PCI. If this is not possible (for many reasons, e.g they have not purchase some assets required for a control), then the asset inventory needs to be prioritised a quickly as possible to see what is scoped and not. Asset should be clear on: Public ips, internal devices, servers, network devices, people involved, desktops, databases etc.
c) Network in scope and out of scope. This is key as companies are required to identify segments scoped out, and do segmentation testing. Also, CDE is clearly marked, NON-CDE IN SCOPE (we call it NCIS) must also be identified. Systems in NCIS could be monitoring system, SIEM, AD etc. Any system that connects to the CDE, but does not store, transmit or process credit card data are considered NCIS. NCIS must be scoped for testing, quarterly scans, hardening and such.
d) Clear roadmap for remediation and recommendations to proceed, specific to the organisation. These 'gaps' should all have a corresponding solution(s).
If the gap assessment doesn't give you any of these, then it's pretty useless. If it doesn't move you forward or provide you with the information to move forward, it's not a gap assessment. It's an expensive training session.
So back to the first example of a customer. It wasn't possible for us to certify them no matter how they argued, because simply they were not compliant (there were also many issues that they did not comply, for instance storage of card data in text files and sending via emails).
As a lesson – don't neglect the proper scoping. It's hard work, but as I always say: Start wrongly, do wrongly, finish wrongly. And that's 6 – 8 months down the drain, with thousands of ringgit gone in investing, and job on the line. The second example is pertinent also. There is always a chance to OVERSCOPE as there is to UNDERscope.
An overscoping example would be to purchase all sort of snazzy security systems worth thousands of ringgit only to find that these were not needed, or that current controls were sufficient. It's nice to have – but most of our customers, no matter how big they are, always have a trigger on the budget and cost optimisation is the topmost in their priority.
If you want us to help you in your PCI-DSS scoping, drop us a note at avantedge@pkfmalaysia.com and we can get you started with the initial understanding straight away!