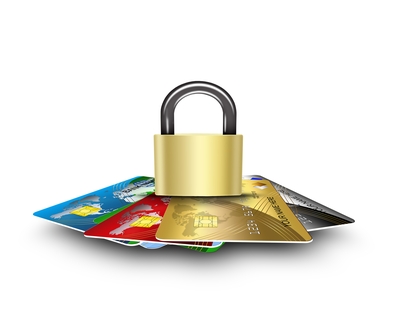 So, it has been a while since we've updated on the ongoing PCI-DSS program from IATA. Just a brief recap then: Airlines have demanded that IATA support their own internal compliance project by making the BSP (Billing Settlement Plan) card sales channel PCI DSS compliant. This is why IATA Accredited Travel Agents now need to become PCI DSS compliant by 1st March 2018. Yes, that's roughly 6 weeks ahead of this writing. And no, it doesn't seem like there might be any extension towards this compliance from IATA. However, there are some pretty big news headed your way on this compliance, as we are in touch with IATA over the last couple of months and also assisting many travel agencies to get PCI-DSS sorted out in their payment channels.
However, for this article, we will focus on the brand new FAQs that just came out a few days ago (18 Jan 2018)! You can find the updated FAQs here at http://www.iata.org/services/finance/Documents/pci-dss-faqs.pdf, and we are going to look through a few changes.
FAQ #3
What if I do not have an acquirer?
Old FAQ: We suggest that you contact the credit card branch that you are working with.
New FAQ: In that case, you are solely accountable for the PCI DSS compliance of the BSP card transactions you are making on account of the airline whose ticket you are selling. We suggest you contact your GDS provider who can provide some guidance, and then review through which of your systems card details transit or are stored. Starting from this you will know which of your systems
must undergo a PCI DSS evaluation.
Our opinion: The first FAQ was of course, not exactly extremely helpful, since most credit card branch does not give two hoots about travel agencies banging down their doors in search of their response. The new FAQ is basically saying, well – you just need to figure out yourself then, but you can ask the GDS guys if you wish. We have. The GDS guys are very important in this factor, because they first need to be PCI compliant. Sabre, Amadeus and I think Galileo Travelport is. Secondly, they can give some guidance on how agencies can approach PCI based on the client software that is installed on the agency side.
What do we mean by this? Because for agencies not storing credit card, they can possibly be eligible for shorter SAQ (Self Assessment Questionnaires) for PCI. An SAQ D has 340+ questions. An SAQ A has only 20+. If an agency uses the GDS for credit card passthrough transactions (i.e the credit card form of payment), and not store credit card information in the back office or any electronic form (email, skype, excel etc), they might qualify for shorter SAQs. The question is which?
Some advisors claim the SAQ C is correct due to the fact that the GDS is a payment system. The reasoning is that this is no different from integrated POS systems like Micros. In Malaysia, we have hundreds of different vendors in POS solutions for retailers, F&B franchisees etc. But is the GDS really like an integrated POS solution? SAQ C has around 160 questions. The amount of time you will spend on this is probably the same amount of time taken to watch two seasons of the Game of Thrones. Or three, depending on whether you binge watch or not.
Some advisors veer to the other extreme, claiming that the GDS client is simply a browser system that is redirecting the entire card data processing work to the GDS provider, so they are eligible for A. 22 questions. Maybe an episode of Seinfeld. But A is generally for a web browser based site with absolutely zero handling of credit card on their end, not just systematic, but also manual. The only way this works for travel agency is that they outsource an entire call center to handle their MOTO business and do not accept walk-in customers. I don't think that's happening. Most feedback I get from livid agencies about PCI-DSS is that they are struggling too much on thin margins. So, no, SAQ A is entirely too liberal.
SAQ C-VT has a seemingly better balance to it, as discussed in our previous articles Part 1 and Part 2.
We even sent out queries to two GDS (their names pending once I get their agreement to publish) and their responses were these
Amadeus: (When Queried if SAQ C-VT is correct to be filled, and if the Amadeus Selling Platform can be eligible for VT): Basically, if the payment is done via Amadeus and entered manually from a personal computer directly into the GDS – you have a right form for Amadeus agents and tick it off with confidence. 
I believe your original question was 'If Amadeus is considered virtual payment terminal?'
Our answer is Yes.
Sabre: (When asked if their client acts as a VT, defined by PCI as having "Internet-based access to an acquirer, processor or third-party service provider website to authorize payment card transactions.") Yes, Sabre Red Workspace client requires an internet connection to authenticate and then it requires connections (dedicated or ISP with VPN) to connect to Sabre and no, it does not do batch processing. You may consider SRW is a virtual terminal and guiding your travel agency clients to achieve their goal.
Travelport (Galileo):  (When asked if their client acts as a VT, defined by PCI as having "Internet-based access to an acquirer, processor or third-party service provider website to authorize payment card transactions.")
Yes. Galileo client does not store credit card information on the client software and client software requires internet connectivity, and cannot do batch transactions.
Based on these 'guidance' from GDS which IATA seem to defer to, SAQ C-VT is a likely possibility, as long as all the other eligibility are met. The GDS all claims they are virtual terminals, but that itself (while an important eligibility) isn't the ONLY eligibility for SAQ C-VT, so you need to ensure the others are met before claiming SAQ C-VT is correct or your business.
Whew. That was a long one. Now back to our FAQs.
FAQ #9 : As a travel professional issuing and selling airline tickets, am I considered a merchant?
This is removed and rightly so. Though the previous response was right: "All the airline transactions processed through a GDS (Global Distribution System) and IATA BSP, the airline itself is considered as the merchant, not the travel agent."
It only serves to confuse an already confused population further. It's better they don't explain this, because some agencies interpret this as IATA saying they are not 'merchants' so they need to be 'service providers'. WHAT! So, yeah, we can explain in another article but this is better left out.
FAQ #22: We already have a PCI DSS Compliant certificate issued by a third party.
Is this enough to cover our BSP or do we need to complete more forms?
Not an addition or whatever, but I still wish that they would change this because the answer doesn't match the question. The answer is lifted directly out of the PCI-DSS Top 10 Myths addressing the need for a QSA to be involved in the process. The answer is , it is recommended, but NO, for Level 3 and 4 merchants, there is no requirement to get a QSA involved.
Finally, a bonus opinion here.
Many agencies are still faltering in their PCI-DSS compliance. Some equate that just because they are level 3 and 4, they do not need to do ASV scans or penetration testing. Likewise, there are those who *might* theoretically (we don't know any) qualify for level 1 or level 2 based on their volume, automatically assume they need to do ASV scans and do pentest for everything in scope.
NO.
Your merchant level DOES NOT dictate whether you need to conduct PCI scans or not. We need this to be clear. Because the table published in the FAQ from IATA for FAQ#13 isn't clear (not their fault, this was lifted from the Mastercard site) – the column "Validated By" states 'merchant' and below "Approved Scanning vendor" for level 2 and below. This immediately presupposes that an ASV must be involved. This is incorrect.
Your level (determined by your card transaction volume) determines your VALIDATION TYPE. Validation type there are 3: QSA Certified/Validated; Validated SAQ by QSA/ISA and SELF SIGNED SAQ by MERCHANT OFFICER. That's it. Your level doesn't determine how you go through PCI, it determines how it is validated. And it's not set in stone. Your acquirer can bypass these guidelines and decide that even if you only do ONE transaction a year, you still must go through level 1 compliance (audited by QSA). This is actually quite common!
So what actually determines what on earth you actually do in PCI-DSS?
Well, it's your business. Or, for Level 2 merchants and below, your type of SAQ. You see, it's your business that determines your SAQ type, it's your SAQ that determines what you need to do, and based on what you have done, it will be validated in either of the 3 ways we've described above. That's the harmony of PCI. That's the zen. The yin and yang. The balance in the Force.
So, for instance, if you are doing SAQ A, SAQ B or SAQ C-VT, please point out to us the fact that you are REQUIRED to do ASV scans on all your internet address (some are told, even their dynamically allocated broadband IP must be scanned by ASV).
None. Magically, SAQ A, SAQ B and SAQ C-VT DOES NOT HAVE ANY requirement for ASV or penetration testing. For us who can provide these services, of course it kind of sucks since now those going through these SAQs don't need our services anymore. But we rather tell them straight the correct way and sacrifice that part of our business than to let them know wrongly and give consultants a bad name. So what SAQ you are doing will determine whether you need to get something scanned or not.
Now, of course, do not be tempted to fit your business into the easiest SAQ for the sake of it (see the example of travel agencies with GDS doing SAQ A) – there are huge eligibility requirements for these 3 SAQs and not many agencies can meet it. If you practice accepting cards through email, or photos on Whatsapp for your credit card; or store in back office for later processing, or have Enhanced Data Services from Visa/Mastercard or a thousand other ways you can be receiving credit card, you likely need to fit back into the dreaded SAQ D. But what we are saying is that if you ARE eligible for A, B or C-VT, then those will determine whether you need to do any testing or not.
It is our opinion that testing and scans should be done regardless for security sake, not so much for compliance but the choice is yours. You need to make that decision for your own business. Because that's what heroes do.
If you have further queries on PCI-DSS or just how we are currently helping our clients get through PCI, drop us an email at avantedge@pkfmalaysia.com. We will respond ASAP!