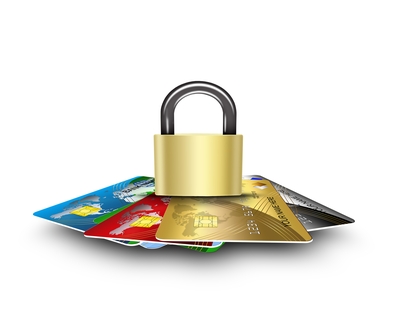 Over the past few months, we have been absolutely busy with a fair amount of work. One of the things that we  have seen an uptick are merchants coming to us requesting PCI compliance. We have had some small ones, big ones and mega huge companies coming to us, but the trajectory discussion is always the same:
a) Bank wants us to do PCI
b) Bank says we are Level 2 Merchant because they say we store card data
c) Can you audit and certify us ?
I don't blame them actually because their core isn't PCI. Heck, most of them aren't even into payment systems! Unlike service providers where they have a fair bit of knowledge of how payment via credit card functions, most merchants are basically: OK, give us the EDC and let's make some money. Or set me up on my e-commerce and let's get it done.
The Banks are obviously not helping by giving half-baked information on PCI-DSS. And PCI-SSC isn't helping by making PCI so….confounding to the lay person.
So, here are some basic FAQs on SAQs (Self Assessment Questionnaire)
a) What Level Merchant are we?
This depends on your volume of card data being processed. Many assume that it's more than 6 million volume (not value) transactions a year that puts you to Level 1, but actually this is defined by individual card brands. That 6 million is more popular because that's what Visa and Mastercard go by. Amex goes by different volumes. A nice chart here can get us started:
b) Wait. We were told to be level 2 because we store credit card.
That unfortunately is not that accurate. Type of levels are defined by your volume transactions. This determines HOW you get PCI – either by a 3rd party ROC audit (level 1), a 3rd party validation on your SAQ (Level 2), or self signed SAQ (Level 3 and 4).
Whether you store credit card or not, that has nothing to do with your credit card volume. Remember – for PCI, as long as you store, process and transmit credit card, you get hit with compliance.
c) So if we are just transmitting credit card in high volume, we could be considered level 1 or 2 without STORAGE?
Yes, of course. It's highly possible that you do not store credit card but trillions of card data flow through you, then yes, technically you would be level 1. You don't store, which is good, but you have high volume, which determines your level, and that determines how you get PCI (either audited by 3rd party of self signed in SAQ)
d) But what if I have LOW volume but store credit card? Don't I get bumped up into level 2 or level 1?
In theory, no. If you have low volume, then your level could be 3 (for e-commerce) or 4. Then once your level is determined and you know how to validate PCI, you need to decide what to validate to. That's where the different types of SAQ come in. If you store credit card, you immediately have to use SAQ D, which is tough and have 340++ questions to whet your appetite over. If you do not store, then you need to understand which SAQ (there are 9 types) to apply – it could be A (which has the least questions) or C-VT (which has more, but less than SAQ D) etc. An example for A would be an e-commerce entity fully outsourcing all payment processes and pages to a PCI compliant provider.
e) So you are saying, I could be a level 1 merchant doing SAQ A because I fully outsource my payment? What do I need to do then?
If you are level 1, SAQ is out of the window. You need to get a QSA in to do a full Report on Compliance. But you can use SAQ A as an internal guideline to prepare for the audit of course, because basically the auditor will be utilising those controls if they determine that you are truly SAQ A.
f) What do you mean by "Truly SAQ A"?
In the auditing world, we can't take your word that you are really saying what you are. It's not that you are dishonest, it might be that there are processes you are not aware of that might for instance cause you to store data and that makes you ineligible for SAQ A. Just sayin'.
g) So basically, I can go and tell my bank they are wrong to force me to be Level 1 or 2 just because I store credit card?
Yes and No. Because those level volumes are guidelines. At the end, its the bank that's taking a risk at you so they get the final say of what levels you need to eventually be.
h) So what's the POINT?! 
The point is that a lot of banks have no idea on this, so they dump you into SAQ D even when your volume doesn't add up. Or they think that you are Level 1 or 2 just because you store credit card. Both are disadvantageous to you because you end up doing more than what PCI requires. The point here is for you to head back to the bank with this information and confirm with them if they are aware of these requirement and that they are purely requiring you to go through MORE than what is required by PCI just based on their internal risk assessment of your business.
i) At the end, we are still at the same place. The Bank is telling us what to do.
Yes, but you can now reason with them further. Because if they are the only bank asking for this, merchants might look for other banks to be their acquirer. It's business. So, at least now you know!
j) So can we go through all the SAQ types now with you?
Not really because this article is too long and I have lunch to go to. Next time maybe! Have a great 2019!