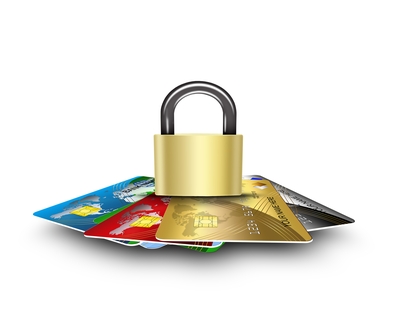 Continuing where we left off yesterday, let's jump right into the next Myth
Myth 6 – PCI requires us to hire a Qualified Security Assessor
Technically true. Once again for merchant level 3 and below, SAQs are good enough to be compliant. Here's how it works: merchants complete an SAQ, the management signs it off and they pass the Attestation of Compliance (AoC) over to whoever is asking – generally either the acquiring bank, or the payment gateway. Some of these SAQs are easy. Which SAQ you choose is a little bit more work. While we are not going into SAQ in this article, a quick comparison of SAQ A (mainly for Ecommerce merchants that outsource all processing functions) and SAQ D-MER (generally for merchants who store, process and transmit card data): 14 questions for SAQ A vs 326 questions for SAQ D-MER. That's right. It's 23X more work.
So while this Myth is generally true, for a merchant to undergo SAQ D-MER, most do not have the capacity to do it themselves, hence require expertise from either QSAs or consultants outside of the company. What about this Internal Security Auditor (ISA) option?
Here's where it gets a little strange. In 2012 Mastercard released a statement stating:
"Effective 30 June 2012, Level 1 merchants that choose to conduct an annual onsite assessment using an internal auditor must ensure that primary internal auditor staff engaged in validating PCI DSS compliance attend PCI SSC ISA Training and pass the associated accreditation program annually in order to continue to use internal auditors."
And
"Effective 30 June 2012, Level 2 merchants that choose to complete an annual self-assessment questionnaire must ensure that staff engaged in the self-assessment attend PCI SSC ISA Training and pass the associated accreditation program annually in order to continue the option of self-assessment for compliance validation. Alternatively, Level 2 merchants may, at their own discretion, complete an annual onsite assessment conducted by a PCI SSC approved Qualified Security Assessor (QSA) rather than complete an annual self-assessment questionnaire."
What they effectively are saying is that Level 1 to 4 merchants CAN have an option not to engage a QSA, but the caveat is that for level 1 and 2, they need to be 'validated' by internal auditors. Not just any internal auditors, but auditors certified as "ISA", by the PCI council. Yes, it's a certification that is created to sign off SAQs.
If you do not have an ISA, you are stuck, and you will need a QSA to validate your SAQ. In most cases, having a QSA validate is as much work as having them certify the environment, so you do end up 'hiring' a QSA to validate it.
Why not all join in the ISA bandwagon then?
Well, you need to cough out around USD500 for the PCI Fundamentals course, then around USD3,000 – USD4,000 for the ISA course and then every year USD1,000 for requalification training fee. Only companies going for PCI-DSS can have ISA so if you are consultants like us, you are out of luck.
Large merchants probably might want to invest in an ISA. But note of caution, ISA is NON transferable. So if you are an ISA for Company A, and you move to Company B, your ISA status does not go with you. If Company B wants you to be their ISA, you need to go through the entire course again. Yes, even the fundamentals course again.
It is certainly less expensive to get an ISA to validate your SAQ compared to having an external QSA, so large merchants might opt to have one or two ISAs in their stable and invest in them yearly.
Myth 7 – We don't take enough credit cards to be compliant
PCI likes to state, even if you take ONE credit card, you are supposed to be PCI certified/compliant. But honestly, unless that one credit card transaction is to buy a Bugati Veyron, the acquirer is likely not going to come knocking on your door to ask you to become PCI compliant. The theory is that everyone who deals with credit cards will happily agree to invest in time to go through the SAQ and 12 requirements. The reality is starkly different. Businesses have 600 different things to look into daily, and most business turn a blind eye to PCI as long as there is no burning platform or pressure from above. The card brands push the acquirers, the acquirers push the payment processors and gateways and large merchants, and the payment processors push their service providers. Somehere down the line, the little travel agency around the corner that collects credit card information, jots down the the PAN and CVV on a log book for recording purposes so they can book online flights in behalf of the customer, is overlooked. As long as there is no massive exercise to push everyone to be PCI compliant, there will be organisations that continue to operate outside the PCI requirements. Yes, your CVV will still be kept in a log book by that little travel agency – still oblivious to why storing CVV is such a big deal.
Myth 8 – We completed a SAQ so we're compliant
Well – technically, you are. Again "being compliant" is not really an end state itself. How can anyone sustain compliance 100%? When Target was breached, they were just re-certified as compliant. Hence, the word compliant is generally just used as punchline for businesses. For instance – Ecommerce starts online payment system. They register with acquirer, acquirer tells them to be 'PCI Compliant'. They finish their SAQ and submit. Acquirer is happy with the signoff and allows them to connect. Ecommerce proudly displays "PCI Compliant" Logo (which is not allowed, by the way) prominently on their website. They have actually successfully completed an SAQ and they are 'compliant' because the acquirer tells them that they are. If they are not compliant, they wouldn't be able to connect. By the fact that this is allowed, shows that Myth 8 is actually true!
Myth 9 – PCI makes us store cardholder data
It's true that PCI would rather you NOT store cardholder data. But this myth doesn't make any sense. It's not because of PCI that businesses shape their business processes after. It is because of the business processes, that there is a need for PCI. So, it's up to the business to store, transmit or process cardholder data or not. Nobody goes into PCI-DSS saying, oh, because of PCI-DSS we now need to store data and need to invest in HSMs and key management, encryption etc. Because of PCI, we now need to have a payment business. I have never seen such a client. It's always the other way round. Based on your business, PCI might or might not apply.
Myth 10 – PCI is too hard
This is the same argument as Myth 5. The PCI SSC makes a good point by saying, it's good practice regardless to have controls in place, aside from PCI-DSS compliance. But the myth is here because they are actually stating PCI is not hard, simply because you should be practicing good security in the first place. To many, good security is hard! Turnover of staffs, zero day attacks, business as usual priorities, advancement of technologies, software and hardware being obsolete, pressure from management, costing issues, new vulnerabilities and exploits discovered (and not discovered yet) – and the fact that in the cybercrime world, the bad guys are miles ahead of the good guys – security is hard, make no mistake about it.
So there you have it. You would think with a post like this, PCI-DSS is a fruitless endeavor. Far from it. It's an excellent repository of security practices that all organisations should consider. While some of the standards in there show their age (Anti virus, anyone? Please.), overall, it's one of the more direct, implementable standards we have experienced (compared to the labyrinth we know as the ISO27001). The point of the post is to clarify that sometimes, standards in practice can turn out quite different from standards in documentation.
Now – should you check if your CVV is stored by your travel agency?